Earth Positive NZ
AS Colour is our go to for most things. However when your brand needs Organic T Shirt Printing, they do fall flat on range. Thats where Earth Positive Picks up the slack, though they are special order they have a full range of GOTS Certified Organic T-Shirts in a decent colour range from Mens, Ladies and Unisex through to Toddlers.
Earth Positive T-Shirts and Apparel take ethical and environmental issues seriously, they have built their business as being 'earth positive'
Earth Positive is a sustainable brand from the ground up.
From reducing their Carbon foot print with the Carbon Trust, through to full GOTS and Oeko-Tex certification and being apart of the Fair Wear Foundation.
EarthPositive Apparel is 100% organic with 90% Reduced CO2. Read more here.
A Full Sustainable T-Shirt and Apparel Range
EP Apparels range is huge, however their massive point of difference really is their colours – Most brands have a small amount of Organic Colours available (and even then stock is generally an issue).
Blue Organic T-Shirts, Red Organic T-Shirts!
With Navy Blue, Bright Blue, Light Blue, Dark Grey, Light Grey, Yellow, Lime, Kelly, Moss, Red, Dark Red, Brown and Natural in Mens/Unisex their colour range is much larger than their competition.
Our quick estimate will give you an idea of pricing on our most commonly requested items. However we print hundreds of items from dozens of suppliers.
If you require print and embroidery in multiple positions, let us know on the quote form and one of our team will get back to you, also let us know if you have a garment in mind or need assistance choosing. If you need a bulk run over 250 units we will quote based on ink/thread usage, please supply artwork.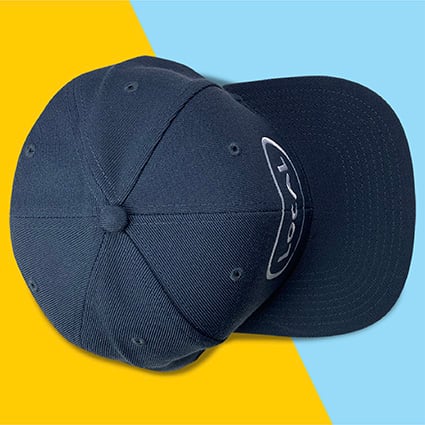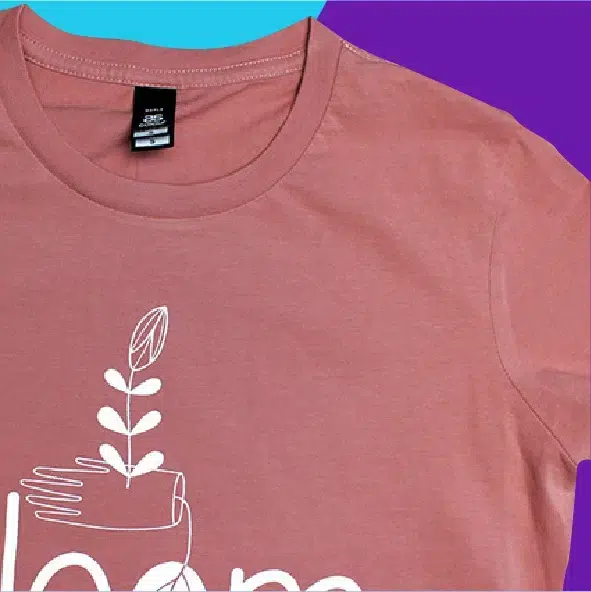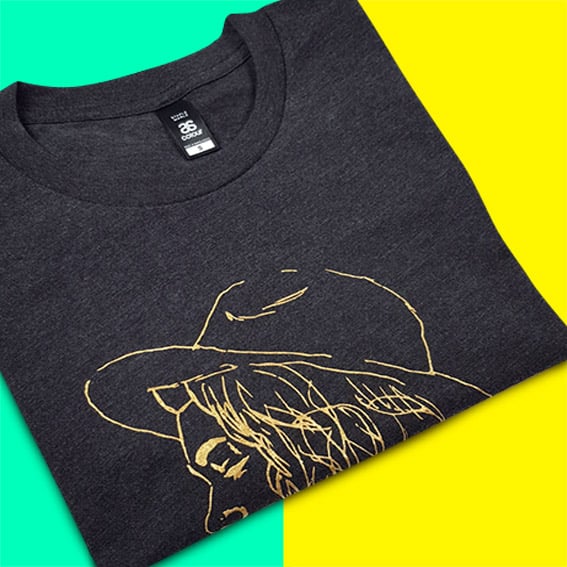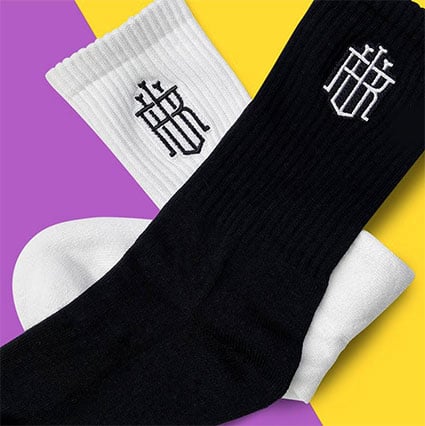 Thank you, we will contact you soon !
The Approxi-mator
Get an instant estimate on the most commonly printed items below. Click next and Specify Embroidery or other requirements/garments to have Customer Services come back with a quote. We print from just 20 Units.
Pricing below is an indication for smaller orders.
Please submit artwork and requirements on next page for Bulk Pricing.
Approx garment + Branding Price
[total] +gst ea
Pricing excludes Setup and Freight.

You need to select an item to continue
Let us know any other items or print/embroidery positions you need above.
We can quote from Jpgs and Pngs. However will require vector artwork when we go to proof/print.
Summary
| Discount : | |
| --- | --- |
| Total : | |
I can't see what I need here - Or - I need more branding options
The quick estimator above will give you an idea of basic branding on our most popular items.
You can let us know on the next step, or contact us using our live chat or contact form if you require:
Garments not listed – We print hundreds of items from dozens of suppliers. Need some recommendations? Let us know.
More print positions – Many jobs do require more than one print position, let us know what branding you require.
A bulk run – Jobs over 1 print position, 4 print colours or 250+ units are quoted based on ink usage and other variables. Our team can quote based on your requirements.
Embroidery or Digital – Embroidery is based on stitch count, so we will need to see your logo. A small pocket logo is generally pretty similar to a One Colour Print. Digital is based area printed.
FAQ
Where to get AS Colour Printing in New Zealand?
We love to Screen Print AS Colour Garments here, however as we are a Commercial Facility we get that we may not fit all requirements, as an example our MOQ for T-Shirt Printing is 20+ Units. If you are only after a handful of AS Colour T-Shirts printed it might pay to check your local mall, many have monogramming stores setup to handle ones or twos.
What is the best T-Shirt Brand in New Zealand?
This depends on what you are after. AS Colour is our favourite all rounder. However if your brand wants to support Fair Trade we have some great options we are more than happy to quote on.
I've seen something on AS Colours website that isn't on yours, do you print it?
The answer is almost always yes. AS Colour add (and remove) lines regularly. Our Instant Estimate form will give you a great idea of pricing for most AS Colour garments. And there is room for a message to specify if you want something else. Alternatively contact us.
Where can I get Screen Printing in Auckland?
We are happy to quote on all 20+ unit orders. We also get extremely good retailer rates from AS Colour so will likely be able to supply and print for a much better price than you buying and bringing garments in separately. Contact us today.
Can I bring in my own garments for print?
We get extremely good retailer rates from AS Colour and most otehr suppliers so will likely be able to supply and print for a much better price than you buying and bringing garments in separately. Contact us today.
Hours: 9am – 5pm Mon-Fri by Appointment
74 Morrin Road, Saint Johns
Auckland 1072
PO Box 251166, Pakuranga, Auckland
09 358 1249
If you are requesting a quote or have a question please note we do not provide quotes over the phone. See pricing or submit a quote request here.